Bringing you the invaluable market knowledge your business requires, Modern Railways Insight is...
Strategic
Drawing on the wealth of resources available to the team behind Modern Railways magazine, the UK's monthly railway bible, Modern Railways Insight provides comprehensive industry coverage not available elsewhere.
Informative
Unrivalled writers such as Roger Ford (Informed Sources), James Abbott and Ken Cordner keep your company up to date with the very latest developments and incisive opinion.
Bespoke
Modern Railways Insight is broken down into 84 key specific areas of operations, allowing you to tailor your experience and access to the market critical information that is relevant to your business.
User-friendly
Your user licence gives your business complete access to a huge amount of material, but with our detailed search engine and simple, accessible menus, the information you require is never more than a few clicks away.
Modern Railways Insight provides invaluable coverage of:
Policy and Finance
Rolling Stock
Infrastructure
Train Operations
Customer Interface
With licences starting from just £695 and discounts for multiple users, can your company afford not to receive this essential strategic information?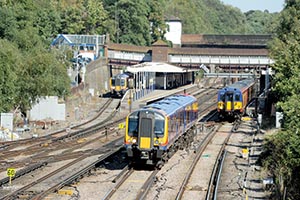 How does Modern Railways Insight work?
Very simple, once your company purchases a licence (or licences depending on the number of users), you have complete, unlimited access to our comprehensive database. Modern Railways Insight can then be tailored to your company's area of expertise - simply specify the areas of the rail industry that have commercial interest to you and you will be notified of any breaking news or developments in those industries as they happen.
What can Modern Railways Insight do for you?
Whilst it is easy for us to tell you about the multitude of ways in which Modern Railways Insight, with its extensive and detailed database, will be of benefit to your business, you will, of course, only be interested in the areas of the product that are specific to your needs. So let's talk about your company for a moment:
Who are you? What is it you're looking for? How can we help you?
The answer to all your information needs
Whether your background is in operations, manufacturing, maintenance, telecommunications, human resources or any other area of the industry, Modern Railways Insight is the answer to all of your information requirements. For just £695 for a single user licence, Modern Railways Insight will revolutionise the way in which your business uses UK rail industry data.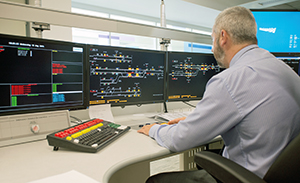 User licence costs
1 user licence - £695
2-5 licences - £1,205
6-25 licences - £2,550
25-50 licences - £3,950
51-100 licences - £7,500
101-200 licences - £9,950
Appropriate rate is based on email list supplied by the client.
Advertising Rates
Main Sponsorship - £15,000
Section Sponsorship - £3,995
Enhanced Listing/Logo - £300